A gripping new drama based on British Asian stories about the partition of India-Pakistan. ​
By Raminder Kaur
Directed by Mukul Ahmed
Presented by Sohaya Visions and Mukul & Ghetto Tigers.
[Data Source: https://sohayavisions.wixsite.com/silent-sisters ]
Silent Sisters is based on real-life stories and memories of partition and migration among British Asians who were affected by the drawing of a line between India and Pakistan in 1947. The youngest interviewed was 21, the oldest 91.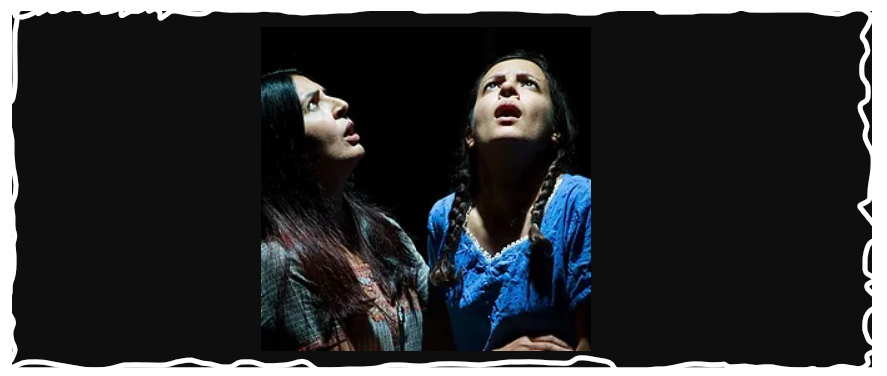 Silent Sisters is part of research and development in preparation for the 70th year commemorating India and Pakistan's independence and partition in 1947. Its story was created out of fragments of people's memories, written and oral histories, and the force of imagination. Now in their 70s, 80s and 90s, those who had lived through partition related what they went through in interviews and workshops. Younger generations talked about what their parents and relatives had told them. And others related to the subject through their own experiences of migration, displacement and violence. From these fraught threads, this drama was born.
Cast:
Avita Jay, Sandeep Garchar, Javed Khan, Diljohn and Saida Tani.
Design: Isobel Power-Smith.
Lighting Design: Paul Micah.
Production Manager: Charlotte Wilson.
Workshop and Production Facilitator: Smita Yadav.
Marketing & Publicity: Suman Bhuchar. ​